want more from your garden?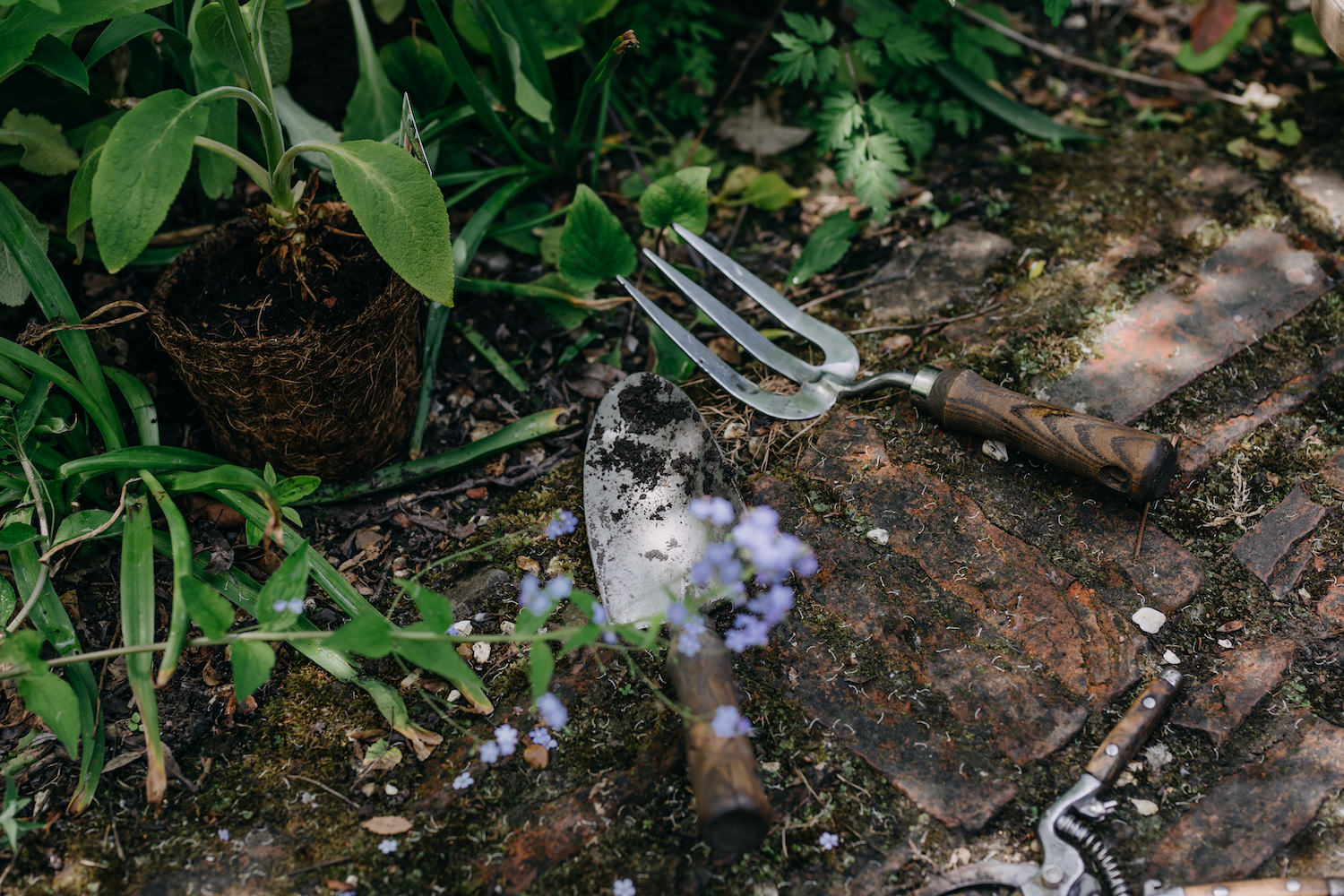 but not sure how to achieve your dream?
If you're a gardener, you already know the joy that being involved with plants brings and what a difference it can make to our day to day lives and how happy and contented we feel.
But does your garden look as great as you know it could? Maybe you collect plants - I know - a plant sale can be like being in a sweetshop - but how often have you come back with a new plant and popped it in wherever it will fit? Thing is - us plant collectors can create a garden that looks a bit bitty if we're not careful - one that doesn't quite hang together and that needs a bit of sorting out.
Or, perhaps, your garden is full of very mature shrubs and trees that are past their best? And it looks dark and heavy and no longer brings joy to your heart when you look at it? Thing is, though you know plants, you're not quite sure how to make the best choices design-wise. If yo'd like your garden to make your heart sing I can help.
or, if you're new to gardening…
You look out of your kitchen window and your heart sinks. You'd love to be out there getting stuck in, and you definitely want it to be different, but you're not sure how to start - or that the time, effort and money you spend will do the trick. You know it's possible to create a garden that makes your heart sing and you could really do with some sympathetic and approachable garden advice to help you make it happen.
whichever…
My supportive and accessible, personalised approach is for you. I can help with either a quick, one off session or a more ongoing collaboration.
Visualise looking out of your kitchen window and loving what you see…
And wandering out, mug in hand, to examine what's grown overnight, hearing the birds sing and dead-heading for five minutes before starting your day.
Imagine how you'd feel. Grounded, calm, in contact with nature. Those few moments could make all the difference…a garden you nurture supports you…
The process of creating a garden inspires a sense of ownership - it's transformative and healing and about much more than how it looks or even how it works. The garden you connect with is a place where you'll breathe more easily, notice the seasons change and get your hands in the soil.
Gardens support our mental health and gardening is now prescribed by some GPs. Don't let yours sit there depressing you - get the help you need to make it yours - so your heart can sing too.
Your garden is for life, a happier and healthier life.
experienced design and advice for your garden
It might be about adding that extra 'je ne sais quoi' to your garden - bringing in the design element that is lacking and ensuring your garden has the best layout and plant choices to suit you and your family. Tweaking things so that it's manageable in the time you have available and generally making sure it fulfils it potential in enhancing your wellbeing.
Or it might be that you need help to get started - we might discuss layout (I'll draw a simple plan if it helps), how to improve your soil, what plants to add (and how to source them efficiently) or how to prune your roses. Whatever it is we'll work it out together so that you feel inspired and confident and raring to go.
my approach is holistic and empowering
and informed by my own life experiences and my careers as a qualified garden designer, and as an accredited psychotherapist.
I'm passionate about empowering you to create the garden you want and I offer the information and design savvy, inspiration and encouragement you need, as well as the planning help and encouragement to make it happen, in a quick, efficient and easy way.
Choose from:
The Garden Experience - a three, or six, hour session in your garden - personalised to your exact needs.
The Year in your Garden - over the course of a year I'll support you to transform your garden. I mentor you through the process and am available every step of the way. Please see this case study to get a taste of what's possible.
you might like to receive my newsletter…
I'd love to send you my seasonal email offering inspiration and ideas as well as news of what I'm up to. Sign up at the bottom of the page if you'd like to read it.
interested?
I live in South Oxfordshire and help garden owners like you mainly around Oxfordshire, Berkshire, Buckinghamshire, The Cotswolds and North & West London.