garden design at
your kitchen table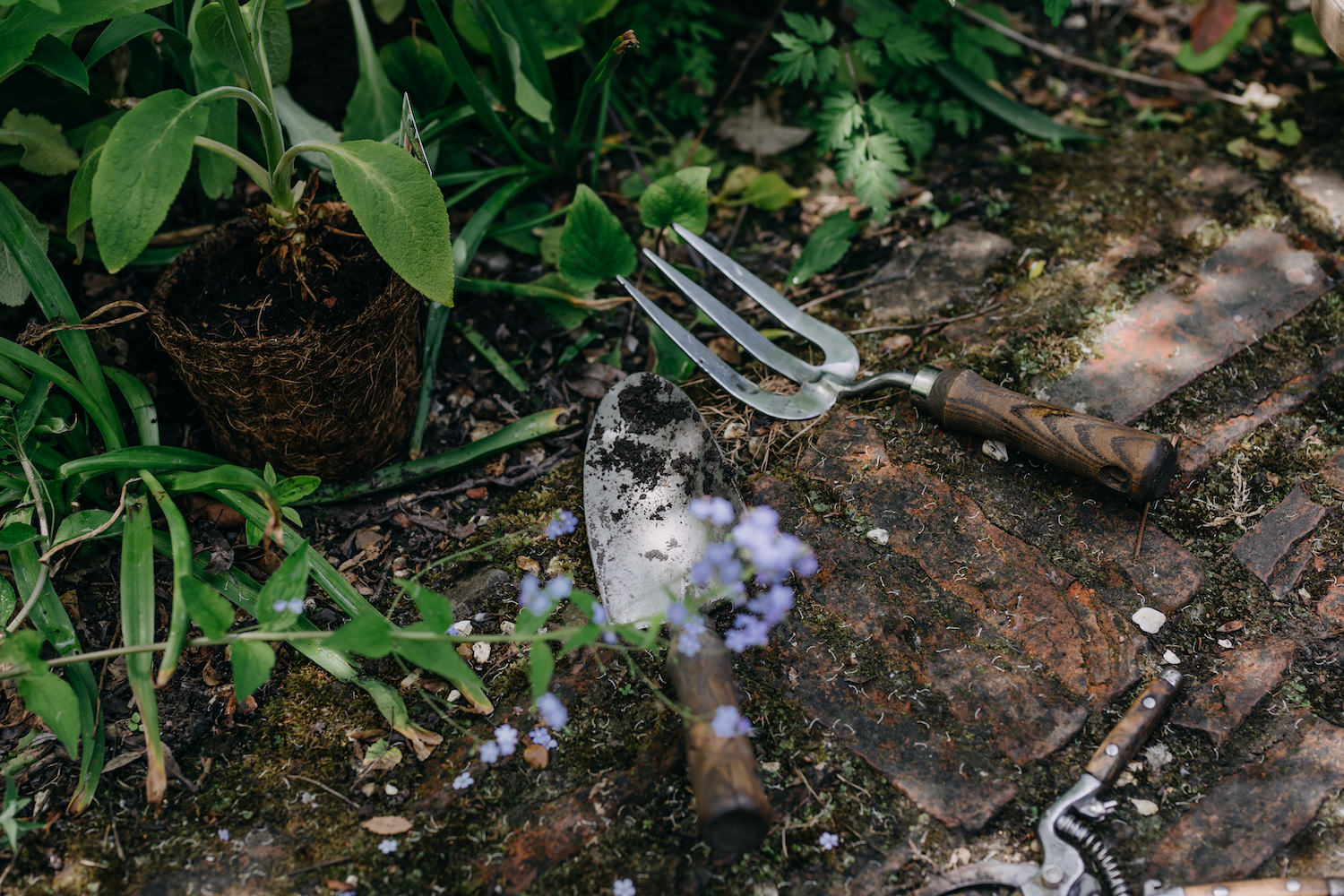 a garden is for life…
Imagine looking out of your kitchen window, loving what you see and then wandering out, almost without thinking, mug in hand, to see what's grown overnight, and, perhaps, dead-heading for a few minutes before starting your day.
Imagine how you'd feel as you head off. Grounded, calm, in contact with nature - even for just a couple of minutes. Those few moments would make all the difference…
A garden, to my way of thinking, is about so much more than just how it looks or even how it works. It's about your mental health and wellbeing too. It's a place to be creative, get your hands in the soil, watch the seasons change, notice nature daily, and enjoy your down time with family and friends.
The process of creating a garden inspires a sense of connection and ownership; the garden you connect with is a place where you can breathe more easily and recover from your busy day.
Gardening is transformative and healing. A garden is for life, a better, happier life.
a garden you nurture supports you…
You probably already appreciate how your connection with nature enhances your wellbeing and mental health but how would you like your garden to provide this too? To have an outdoor space, so easily accessible, that enhances your life, looks great and is manageable in the time, energy and budget you have available?
If this is your dream, but not your reality, I'd love to help.
My life experiences and my two careers, first as a qualified garden designer, and then as an accredited psychotherapist, have made me passionate about providing garden owners like you with the garden design and gardening information you need to make good choices in a cost effective way.
Just what you need - efficient and design savvy garden consultancy
There is so much gardening advice out there, some of it contradictory and it can be quite baffling. I cut through all that mystique to show you a way forward that is achievable.
My service is all about empowering you to get the garden you want and I fill the gap between a full garden design service and no design support at all. I offer the information and design savvy you need, as well as planning help, and encouragement to make it happen, in a quick, efficient and easy format.
Whether you are new to gardens, or already a gardener but need some design advice, a hands-on kind of person or someone who prefers to leave the heavier work to someone else, the Garden Experience and A Year in your Garden are designed for you.
advice on all aspects of creating your dream garden
I advise on layout, suggest plants to look good all year round (and where to buy them, or even source them for you), show you how to prune your roses, sense-check your ideas and generally empower you to make the most of your precious time, space and budget
My standalone 'The Garden Experience' is designed to give you answers, a rough layout plan and a list of the steps needed to bring your garden to life so you can get going straight away, confident in the knowledge that the effort and resources you put in, will pay off.
My 'Year in your Garden' option takes things a step further. Once we're clear what needs to be done to create your new garden I visit again, each season, to answer questions, work out next steps, plan logistics and help you to make it happen.
If you'd like to know more about my approach
You might like to receive my Musings newsletter which is full of ideas relating to all things garden and wellbeing - I aim to send it once a month and definitely won't inundate you. The sign-up box is at the bottom of each page so please help yourself.
let's have a chat…
If you already know what you're looking for and think I can help I'd love to hear from you, We can have a chat and assess how I might help.
I live in South Oxfordshire and help garden owners feel the joy mainly around Oxfordshire, Berkshire, Buckinghamshire, The Cotswolds and North and West London.