an holistic approach for you and your garden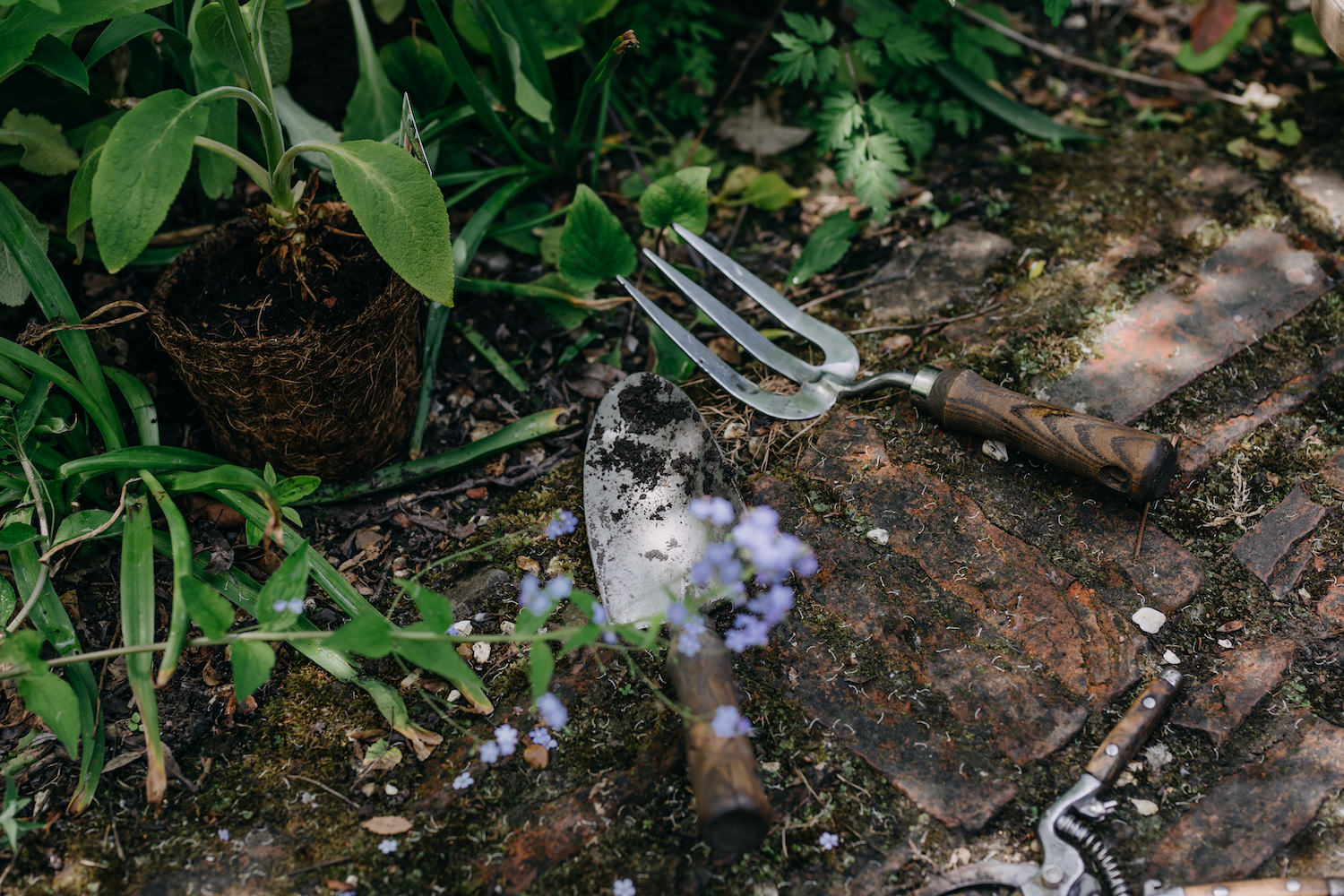 Welcome - I help people like you make more of your garden - whether you are an experienced gardener or just starting out
Perhaps you're already a gardener… You've experienced the joys that getting involved with plants brings and you want more. You want a space that looks great and works well too - maybe you're essentially happy with your garden but know that it could be better - it doesn't quite hit the spot and you're not sure what to do that would make the difference.
If you're a plant lover perhaps you have a collection of plants that doesn't quite work - I know the problem. You love plants so much it's tempting to buy 'just this one because it's gorgeous' without planning where it's going to go and, before you know it, you have a garden that doesn't quite hang together or feel stylish.
Whatever the issue I can help you clarify and establish that all important design factor.
Or, maybe, you're new to having a garden and not quite a gardener yet… You look out of your kitchen window and experience your heart sinking. You'd love to get involved out there and definitely want it to be different but wonder how to start - or to be sure that the time, effort and money you spend will give you the result you're after.
You might be handy around the house and not scared of getting your hands dirty but there is so much jargon out there - and hype - it's hard to cut through the noise and work out what you need in your garden.
Whichever type of garden owner you are my personalised approach is for you. I can help with either a quick, one off session or a more ongoing process.
Imagine a garden that fills you up and satisfies you…
Take a moment to visualise yourself looking out of the kitchen window, loving what you see and wandering out, almost without thinking, mug in hand, to see what's grown overnight, hearing the birds sing and dead-heading or weeding for five or ten minutes before starting your day.
Imagine how you'd feel. Grounded, calm, in contact with nature. Those few moments could make all the difference…a garden you nurture supports you…
A garden, to my way of thinking, is about so much more than just how it looks or even how it works (and you'll know this if you already garden). It's also about your mental health and wellbeing - a place to notice nature, watch the seasons change, get your hands in the soil and benefit from the precious serotonin that is produced, be creative and enjoy your down time with family and friends.
The process of creating a garden inspires a sense of connection and ownership; the garden you connect with is a place where you can breathe more easily and recover from your busy day. It's transformative and healing.
Your garden is for life, a happier life.
If this is your dream, but not your reality, I'd love to help…
My life experiences and my two careers, first as a qualified garden designer, and then as an accredited psychotherapist, have made me passionate about providing garden owners like you with the garden design and gardening information you need to make good choices in a cost effective way.
It's all about empowering you to get the garden you want, and I fill the gap between a full garden design service and no design support at all, to offer the information and design savvy you need, as well as the planning help and encouragement to make it happen, in a quick, efficient and easy format.
I am also passionate about wellbeing for women and my approach is holistic - together we're working for your personal benefit as well as that of your garden. I love to start our time together with a little visualisation (only with your agreement of course) - to help get your creative juices flowing and ensure you are front and centre in the process.
Being involved in creating a garden, and getting your hands in the soil, is good for the soul. And, it's a fantastic way of making the space for yourself in your life which is so crucial in supporting your happiness day to day.
advice on all aspects of your garden
I'm experienced in all aspects of creating a garden and tailor my advice to your particular needs.
If you're experienced it might be about adding that extra 'je ne sais quoi' - I can help you bring in the design element that is maybe lacking - ensuring your garden has the best possible layout and plant choices to suit you, your family and home. Adding that missing something through careful consideration of the key design elements - consistency, simplicity, repetition, function and form. Tweaking things so that it's manageable in the time you have available and generally making sure it fulfils it potential in enhancing your wellbeing.
If you're new to gardening and having a garden I'll help you get things moving by creating a simple layout plan (if that's what's needed) plus a list of actions you can take to move things forward and making sure you know what you're doing. We might discuss layout (I'll draw a simple suggested plan), how to improve your soil, what plants to add (and how to source them efficiently) or how to prune your roses. We'll work it out together so that you feel inspired and confident and raring to go.
Whichever stage you're at my aim is to offer the information, guidance and inspiration you need and support you to gain confidence that you can create the garden you want and enjoy the process too. I can do this in a one off, fulsome session or in a more ongoing way - I have designed the Year in your Garden for this but can tailor my services to your needs so please do chat with me.
The Garden Experience is a quick three, or six, hour romp in the garden designed to do all this and more.
The Year in your Garden is all about supporting you to make it happen over the period of a year. We start by getting clear on what needs to be done and then meet again, each season, to keep you on track, resolve any concerns or questions, plan logistics, work out next steps and more - I mentor you through the process and am available every step of the way. Please see this case study to get a taste of what's possible.
My musings newsletter is full of inspiration and ideas
I aim to send it once a month and definitely won't inundate you. The sign-up box is at the bottom of each page so please fill it in and look forward to hearing from me before too long. My intention is to inspire and inform on all things garden and wellbeing.
I'd love to help you…
If you like the sound of what I do - let's have a quick chat. You'll be able to tell me what's happening with you and your garden and I'll be able to tell you how I can help.
I live in South Oxfordshire and help garden owners like you mainly around Oxfordshire, Berkshire, Buckinghamshire, The Cotswolds and North and West London.